AVHTM SIG - Business Meeting & Scientific Presentations
Limited to 50 participants. We have met our capacity; if you'd like to be added to our wait list, please email us at info@avhtm.org.
Join AVHTM for an evening of presentations over dinner and drinks. We have organized a wonderful interactive Special Interest Group meeting at the ACVIM Forum conference in Philadelphia PA. Dinner and drinks will be provided. Click on the "Register Now" button below to RSVP.

Topic: To Crossmatch or not to Crossmatch?

Speakers: Dr. Marie-Claude Blais & Dr. Anne Hale
Location: Maggiano's Little Italy (12th & Filbert)
1201 Filbert St
Philadelphia PA 19107 (click here for a map of downtown Philadelphia)
Date: Friday, June 16, 2023
Time: 6:00 - 9:00 pm ET
Parking
Self parking is available around the area and at the convention center. If you're not coming from the Convention Center, we encourage you to take a taxi / ride share services.
Maggiano's Little Italy Restaurant is within easy walking distance from the Philadelphia Convention Center and a 2-minute walk from the Reading Terminal Market. If you're coming directly from the convention, there is no need to drive and park your car. The walk is just a few minutes.
---
Program Details:
Based on clinical cases, this presentation aims to generate discussions on the controversies and issues surrounding the assessment of blood compatibility in dogs and cats. What is the gold standard in veterinary medicine, when should we start crossmatching our patients, how to explain the poor agreement between crossmatch tests, which factors contribute to false positive and negative results, can we address the subjectivity in interpretation both in the clinic and in a research context, is this Coombs' phase necessary?
All these questions without forgetting the most important: what can I do NOW for my incompatible anemic patient? To transfuse or not to transfuse?
Come and share your expertise and experience! Even better...come and share your clinical cases!
Dr. Marie-Claude Blais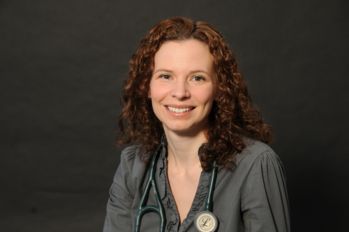 Dr. Anne Hale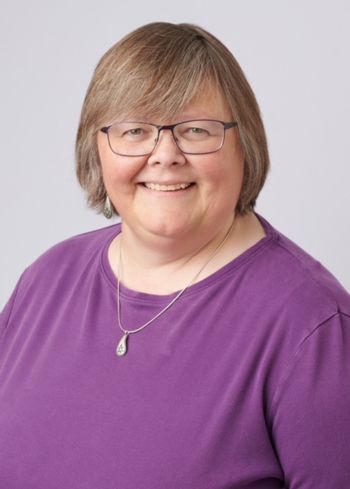 Presenters:
Dr. Marie-Claude Blais has completed her SAIM Residency at Tufts University (2008) as well as a Fellowship in Transfusion Medicine under the mentoring of Dr Urs Giger at the University of Pennsylvania (2005). She currently is a professor at the University of Montreal where she is charge of the Small Animal Blood Bank, reflecting her main focus of interest in research, i.e. all aspects of transfusion medicine. Since 2017, she has concluded a collaboration agreement with the Canadian Animal Blood Bank, a not-for profit organization, in order to provide high quality canine blood products to veterinarians throughout Canada and creates a unique opportunity for clinical research, teaching, and networking.
Dr. Anne Hale is formally trained in small animal internal medicine with a comparative postdoctoral NIH fellowship in transfusion medicine. She has been an active translational scientist in the cellular therapy world for over 25 years with successful translation of lyophilized small molecules and cells for use in transfusion and regenerative medicine. Dr. Hale is a recognized speaker and author with recent publications in cellular therapy for use in control of shock, hemorrhage and endotheliopathy. Her clinical practice limited to small animal Internal Medicine has been focused on immune mediated diseases as well as utilization of cellular therapies for immunomodulation and endotheliopathy. Dr. Hale has successfully completed comparative veterinary clinical trials developed to support the One Health Initiative as both Level 1 evidence based medicine for common transfusion and cellular practice and preclinical support for human cellular therapies. She is responsible for the development and commercialization of a point of care crossmatch kit, lyophilized cryoprecipitate, lyophilized albumin, lyophilized platelets and lyophilized PRP. Active in organized veterinary medicine through the New Mexico Veterinary Medical Association as a recent president, she has been involved in the legislative clarification of transfusion and cellular therapy for animals. She is a member and past board member of the Association of Veterinary Hematology and Transfusion Medicine.
To reserve a seat, you must RSVP with AVHTM directly.