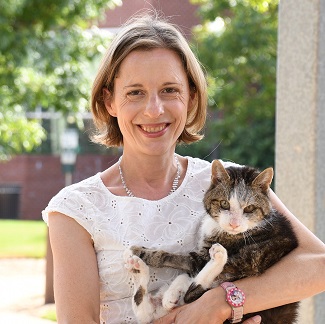 Dana LeVine, DVM, PhD, DACVIM (SAIM)
President


Dr. Dana LeVine graduated from Cornell College of Veterinary Medicine in 2004 with a DVM, after which she pursued a Rotating Internship in Small Animal Medicine and Surgery at the University of Georgia. From 2005 to 2013, Dr. LeVine trained in the Clinician Investigator program, a combined Small Animal Internal Medicine residency and PhD program, at North Carolina State University College of Veterinary Medicine. Her PhD in Comparative Biomedical Sciences focused on developing a comparative canine model of immune thrombocytopenia (ITP). Dr. LeVine became Board-certified by the American College of Veterinary Internal Medicine in Small Animal Internal Medicine in 2009. Dr. LeVine served as faculty at Iowa State University College of Veterinary Medicine from 2013-2021. In 2021, she moved to Auburn University College of Veterinary Medicine where she is currently an Associate Professor of Small Animal Internal Medicine.
Dr. LeVine's research focuses on immune-mediated hematological disorders. Currently, her laboratory is working to understand and prevent thromboembolism in immune-mediated hemolytic anemia (IMHA) in dogs, focusing on the role of neutrophil extracellular traps (NETs). Her laboratory was the first to document that canine neutrophils generate NETs and that canine NETs activate canine platelets, increase the rate of plasma clot formation, and decrease the rate of plasma clot lysis. Dr. LeVine has also established that that markers of NETs are increased in dogs with IMHA and is working to develop specific NETosis assays and investigate regulation of canine NETosis. Ultimately, NETs may be a therapeutic target in this devastating disease. Dr. LeVine also studies the immunologic and genetic pathogenesis of ITP. Her overall goals are to identify the immune defects leading to this disease and eventually to provide more specific, less toxic therapies for ITP.
Dr. LeVine is currently Secretary of the Veterinary and Comparative Clinical Immunology Association, an organization that provides research networking and clinical education relating to immunology in health and disease.
(Term thru 06/30/2023)